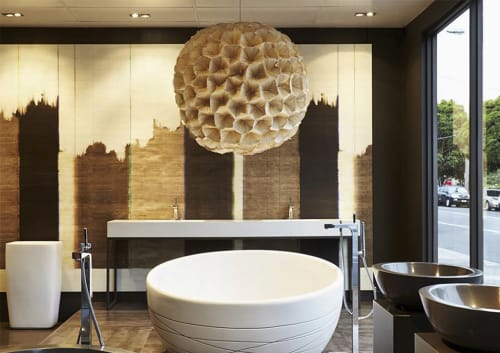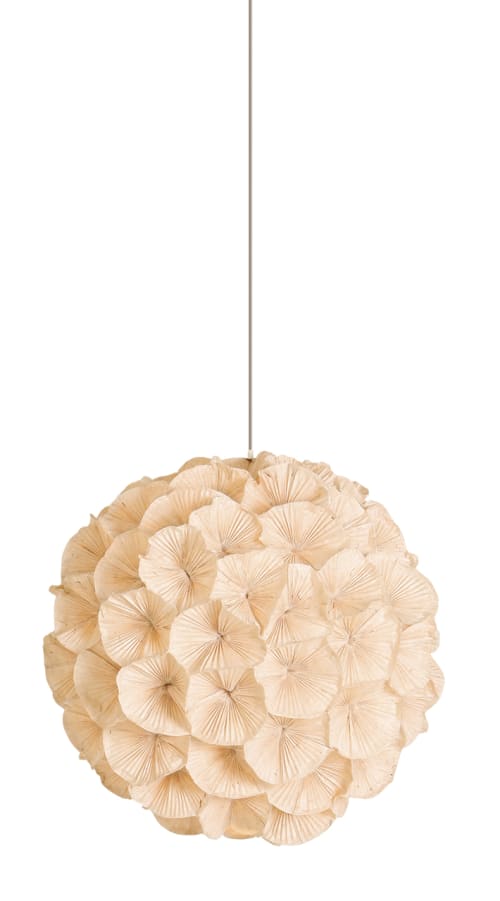 +2

Poppy is an assemblage of handmade paper blossoms reminiscent of flowers freshly plucked from a garden. The folded petals are laminated with Tyvek and attached to each other over a wire frame, giving a warm glow to every room.
Made of handmade paper, Tyvek, powder-coated steel.
Have more questions about this item?