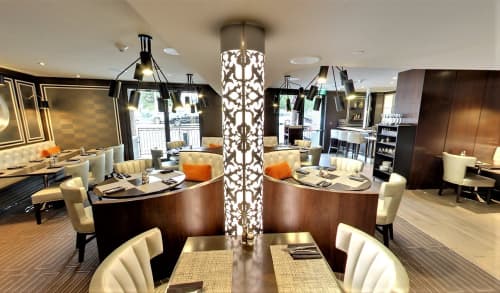 Featured In The Grafton, West Hollywood, CA
Seen at The Grafton, the black custom lighting fixtures sheathes the ceiling of this sleek, modern hotel. Each fixture branches out from one another causing a cylindrical, octopus-like appearance. Designed and created by iWorks, these lights provide a warm and cozy feeling to the restaurants' customers.
Have more questions about this item?