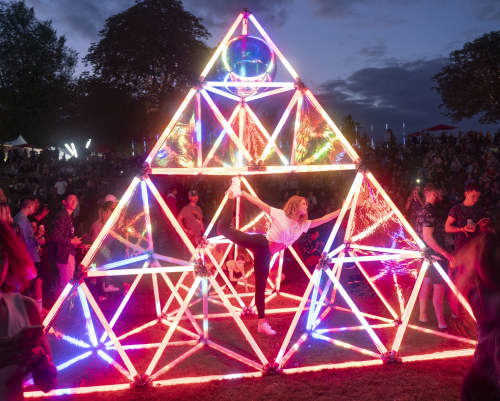 Image credit: Ben Z Cooper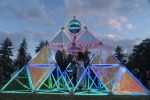 +2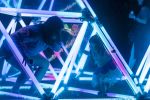 Sunset Festival is a Vancouver event put on by Lululemon. It began as the Sea Wheeze half marathon's afterparty, but has since evolved into its own festival, albeit largely attended by fit lifestyle enthusiasts. Hfour was approached by Lululemon to create an engagement piece which looked good during the day as well as in the evening after the sun had gone down. It needed to look good not only on site, but also in photographs. Tetra was the perfect solution to meet the needs of the client and their audience. Tetra is a geometric sculpture system that illuminates with our custom control system. Totally customizable, and also totally turnkey, it glows at night, and reflects the sun with dichroic panels during the day.
Through the discovery process, we determined that the Tetra system would look even better with an audio reactive lighting system. Several lighting 'looks' were created, and tuned to dance to the music, adding a special link between the artwork and the music on the main stage.
A final touch to the work was the inflatable dichroic mirror sphere in the top of the pyramid. The purpose was to create a visual metaphor of the energies channeled during a state of yoga.
The work was a huge hit. People interacted with the artwork all afternoon and evening, and the tags associated with the festival frequently saw tetra in their streams. We're especially proud of how the work is great for daytime and nighttime experiential activations.
Have more questions about this item?