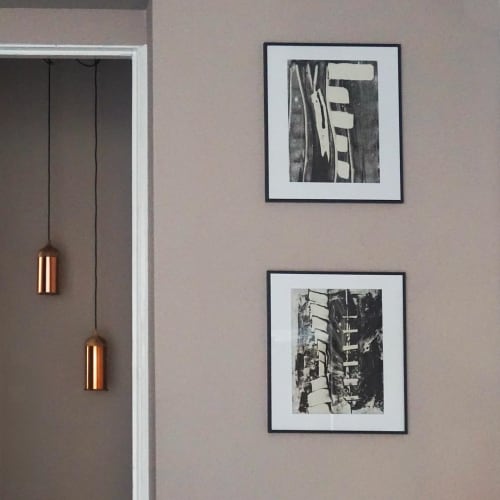 Image credit: OODE - Marleen Kurvers


One of a Kind item
Inquire about Comissioning a Custom piece
A cool led light reflects inside the copper pendant lamp. It creates a clear light center that is surrounded by a warm copper semblance. Walnut parts fit precisely in the ends of the copper tube. The parts are shaped on the same type of machine, the lathe. Copper Lamp is available in four different sizes and as a floor lamp.
Dimensions:
Copper Lamp No.1 €289,- 110x110x235mm
Copper Lamp No.2 €304,- 110x110x265mm
Copper Lamp No.3 €319,- 110x110x295mm
Product details: Only suitable for a LED lightbulb 230V max. 6W
Cable length 1,4meter, longer possible on request
Have more questions about this item?