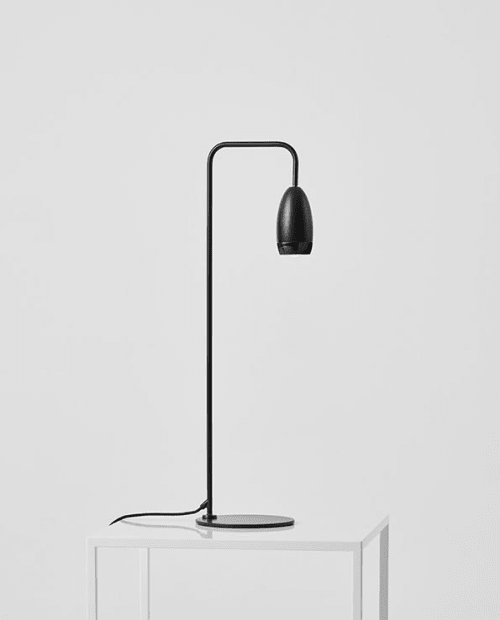 Context & Credits
As seen in
Creator's Studio
, Renton, WA

+1

15% off until April 8th 2021. Free ground shipping, except for Alaska, Hawaii, Puerto Rico.
Shipping: Free shipping in the US, ask the creator about international shipping.
UPS 2-3 business days.
Product is in stock now
Item Details
A metaphor of the sunrise, emitting the first light from the ocean's horizon, DAWN table lamp brings a new day and a new lighting experience. Beneath what appears to be seemingly simple, exists an optical zoom lens, allowing you to make your own luminaire statement.
Admire its ease of use by rotation: clockwise tighten the lens shade to distribute a soften illumination; Or counterclockwise the lens shade to focus the light on the object. The DAWN series combines superior lighting performance with pure practicality to deliver multi-functional results.
Material:
steel, aluminum
Color:
matt black + shiny black ring
Light Source:
LED 6W 3000K CRI93 300lm
Size:
L 8.5" x W 2.4" x H 24.8"
Model:
SLD-61D
Feature:
Zoom optic between 56-90°