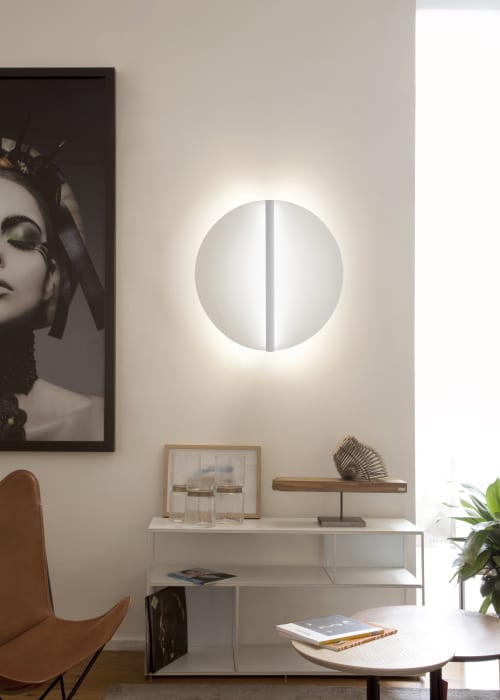 +1

Two elements – one clear form
Inspired by the shields of the Maasai from Tanzania, SHIELD
consists of two main parts: an opalescent diffuser and a white painted aluminium structural chassis.
The shade is not entirely opaque, but semi-translucent, which
permits some of the light to fall onto the walls or ceiling,
creating an attractive aura and a pleasant atmosphere.
Consistent reduction, clear geometry and rectilinear shapes
are the design principles behind the SHIELD luminaires
Have more questions about this item?