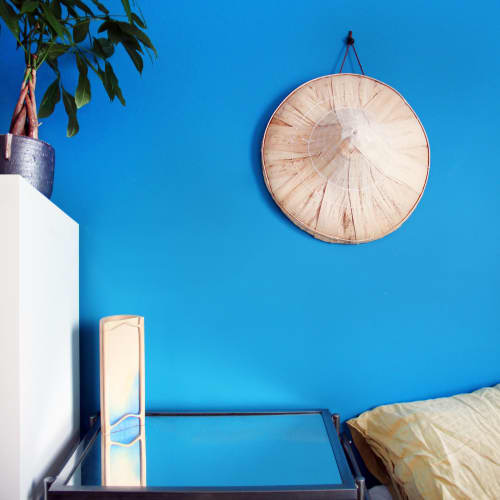 Image credit: Dorian Etienne


+10

Custom options available, ask the creator for customization.
Mood lights entirely made of bamboo.
Bones highlights the raw curves of the plant. The light is diffused through thin bamboo leaves extracted by a mechanical turning process. Smoked or natural, their translucency qualities underline the fibrous constitution of the bamboo.
These lamps are easy to open thanks to a magnet system which allows to change the LED strip.
Collaboration with Cordélia Faure.
Natural or smoked bamboo, bamboo veneer, colored ink, LED, magnets.
Dimensions : 240 x 105 x 65 mm.
Have more questions about this item?