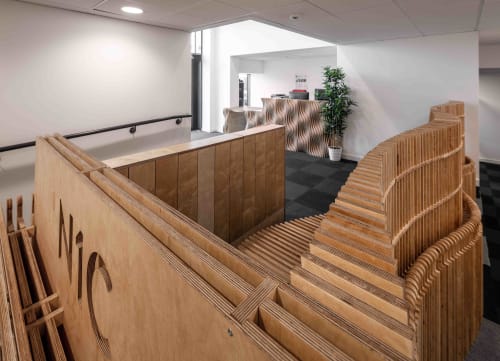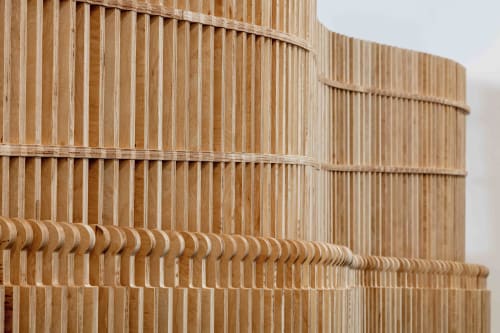 Image credit: Arch Photos - Jon Reid
Context & Credits
As seen in
Kings Cross
, London, United Kingdom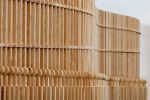 +6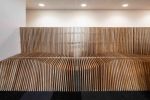 Item Details
A community built project for a community led charity.
The N1C centre is the new home for the Somalian Youth Development Resource Centre (SYDRC) and the Dragon Hall Trust who are both charities providing education and activities at and from the new community building. The centre piece of the project was a seating and reception desk fit out designed to be oiled and assembled purely by volunteers at the centre, which significantly reduced construction costs and also embedded the construction process into their own ethos of being for the community and delivered by the community.
Initially billed as a project on a tight budget, we set out designing a scheme which centred around their charity ethos – the community. Through employing the use of their volunteers we designed a scheme that was numbered and easy to construct removing the need for a professional fit out company. This not only embedded a sense of story in the space, it also reduced their initial budget figures by 78%.