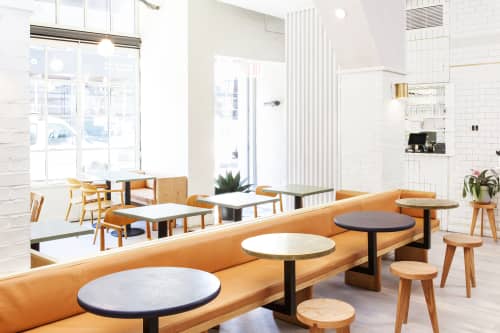 Image credit: Photo's © Heidi's Bridge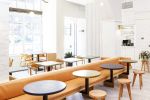 Featured In De Maria, New York, NY
Grace Lee & chef Camille Becerra asked us to revamp a cursed location for De Maria, their new all day & evening café in NoLiTa, New York.
The space had hosted many concepts in the past and we decided to highlight its different layers and imperfections, creating a local that feels like it's been passed down from artist to artist, each leaving their mark behind.
"With its colorful, sun-faded interiors and charming patina of a space that's been passed down through the decades, it has a welcoming European feeling akin to the charming, palazzo-facing cafes of Italy." - The New York Times
Have more questions about this item?