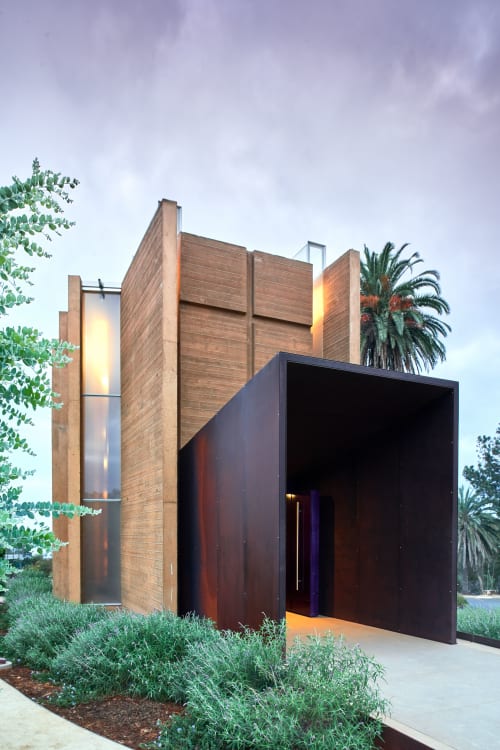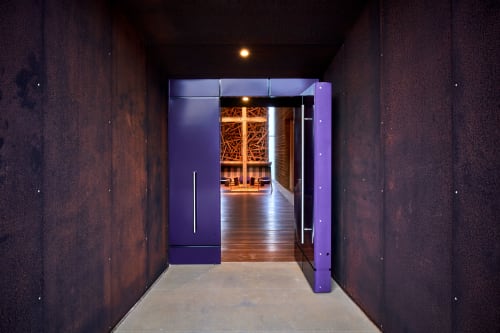 Image credit: studio MAHA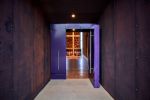 +6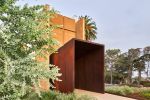 prescott chapel
Description
Clean lines, natural materials, and referential elements conjure the essence of the Lyle and Grace Prescott Memorial Prayer Chapel as the spiritual and academic anchor for San Diego's Point Loma Nazarene University campus.
In design collaboration with project architects Carrier Johnson + Culture, the Holy Trinity is evoked throughout the intimate chapel in the form of three's, including three personal prayer niches partitioned by a trio of slatted wood screens which allow for privacy while filtering natural light in to each nook.
A 14' reclaimed oak and stainless-steel cross stands at the heart of the space before a hickory and walnut alter. Just beyond, 38 individually hanging redwood and alder modules rise to blanket the tall, linear interior sanctuary suggesting Christ's crown of thorns and the lifting of spirit. This too, allows for a soft natural light to filter into the space.
Outside, one 25' and six 10' stained glass windows salvaged from the old Prescott Chapel are re-purposed in the exterior garden areas as sculptural partition walls. The material pallet of wood and Corten steel blend seamlessly into the earth tones of the board form concrete.