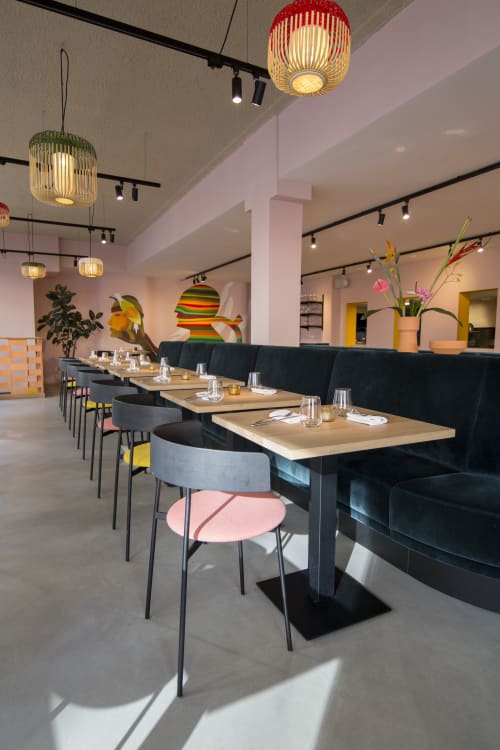 Image credit: Karlijn van Diepen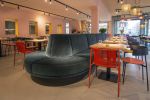 +6

Nazka Sabor Peruano - Interior Design
Featured In NAZKA, Amsterdam, Netherlands
A restaurant that acts like a stage for the colorful contemporary and innovative dishes. Capturing the exuberance of the Peruvian culture in a sophisticated environment. Evoking a latino vibe with cultural and traditional references while avoiding typical Peruvian stereotypes. The soft pink walls connect the different spaces and create a calm background for brighter coloraccents and more pronounced textures. A series of golden yellow arches offer a look into the kitchen. Large murals, terracotta elements and flocks of lanterns evoke a sensation of eating outside on a buzzy patio. A distinctive setting putting the dishes in the spotlight.
Nazka is about People. Celebration of life. Vivid colours and exiciting quality food.
Studio Michiel Wijnen x Meeder Ontwerpers
Have more questions about this item?