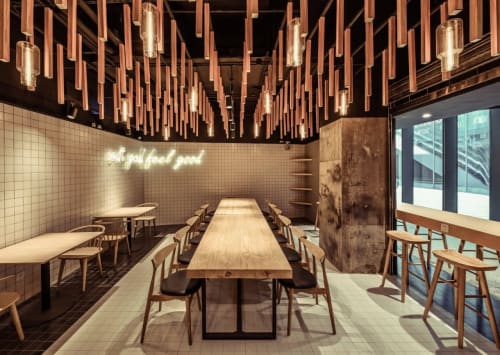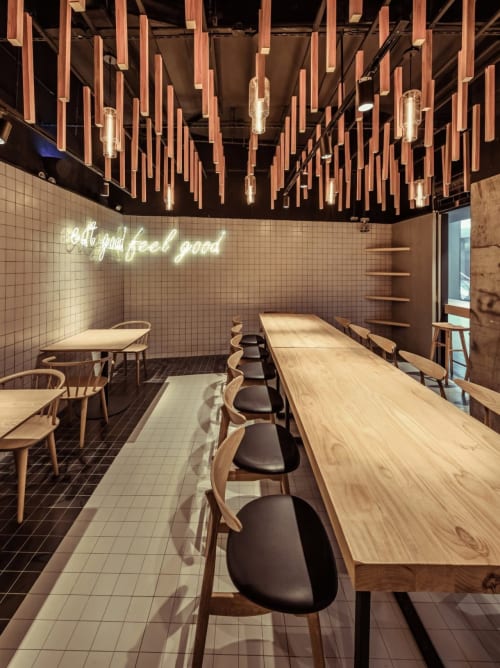 +10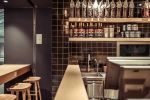 Item Details
Nestled in the lower ground of the Soho Bund building in Shanghai, this 150sqm cafe's main aim was to provide an escape for the buildings' office dwellers and shop-goers.
Drawing our inspiration from nature, the concept hopes to create a calming place for the customers to gather and dine under the trees to emulate the comforts and tranquillity of an open forest canopy. The irregular timber profiles mimic the branches and hanging vines of trees, transforming the eatery into a place of nature.
Warm light filters between the timber branches as the bulbs hang down mimicking drops of rain falling of leaves.