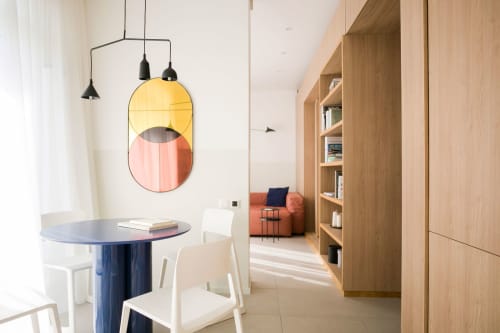 Image credit: Iva Gaidarji

+7
This project has two things: it was done without visualizations; the apartment has several rooms, but there are almost no brick walls.
The client was a young girl and one of the main priorities was a large number of cabinets and storage areas. At the planning stage, it became clear that it makes no sense to build new walls, cabinets can serve as partitions, saving materials and a small additional area. The case when the apartment was used for storage as fully as possible.
Have more questions about this item?