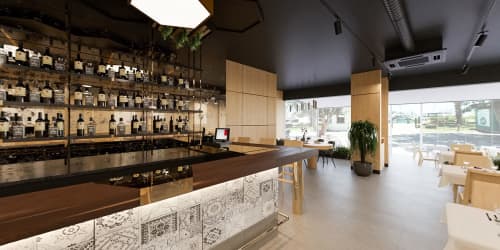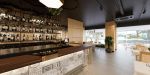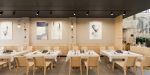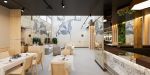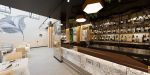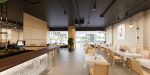 +5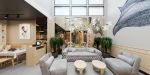 Moya Restaurant - Interior Design
Featured In Bodrum, Turkey
Quark Studio Architects was commissioned by Moya Restaurant to design its first branch in Bodrum. Located in the prestigious Bodrum Marina, Moya joins the vibrant culinary scene of Bodrum with a modern, high-end branch. Quark's design concept for the project is based on a modern aesthetic with a view to transforming this capacious space into a more intimate environment by enhancing the visual connection of customers.
The restaurant is composed of well-integrated segments for different purposes such as the main hall, a lounge area, a bar, and a small cocktail area. The interior design features a refined material palette with neutral shades and the cohesion of different materials can be observed in the use of wood and concrete alternated with mirrored walls. Wood is complemented by plants that are placed intermittently to break the monotony and to bring a natural look and feel to space. The main hall and the small cocktail area are predominantly furnished with custom-designed, wooden furniture.
The contrast arising from the combination of wood and tiles with light and dark colors used in the design of the bar strengthens its central position in the restaurant. Upon proceeding past the main hall and the bar, customers will reach the lounge area which is designed to provide a more intimate setting for casual gatherings. The lounge area features a comfortable, soft seating group with soothing light grey colors in perfect harmony with natural light flowing into the interiors from the glass ceiling. The seating group is highlighted by an elegant, antiqued mirror in the background. The Nordic style branched, glass chandelier hanging above the seating group lends a contemporary character to the area.
Quark's success in its aim to create a cozy and pleasant environment manifests itself in the careful selection of materials, bespoke furniture, and spatial design. With its well-appointed interior design, elegant atmosphere, and privileged location, Moya Restaurant will stand out as a new must-go place for an exquisite culinary experience.
Have more questions about this item?