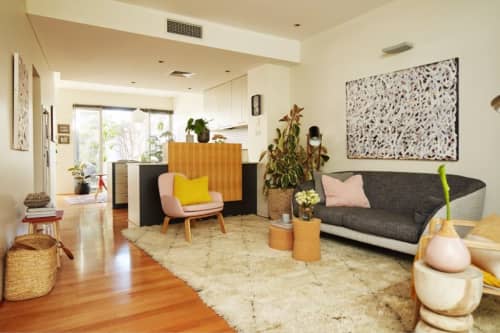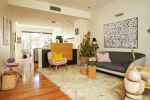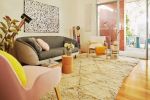 +24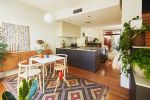 Village Green Townhouse – Shenton Park - Interior Design
My client wanted to build a house for his mother. This was a fantastic location for multi-generational living. Three townhouses were built on the site. The townhouse offers access to church, shops, public transport and local hospital. Across the road is a green oval which was active on weekends. There are things happening to look out on and observe. There's a primary school across the road. The children at play and the busy street mean you can live there by yourself and still not feel isolated.
The project maximised the site use by putting three townhouses on it. These are elongated. They are only five point two meters wide. The one thing bowls everybody over when they go in there, is the feeling of spaciousness. It doesn't feel like a compact little townhouse at all. It actually feels quite open, full of light and quite spacious.
There is privacy between the three townhouses and access to light. There is intense development on the site and a park and primary school close by, it still feels private. The occupants can observe what's happening in the outside world. At the same time they don't feel like everybody is seeing them.
Have more questions about this item?