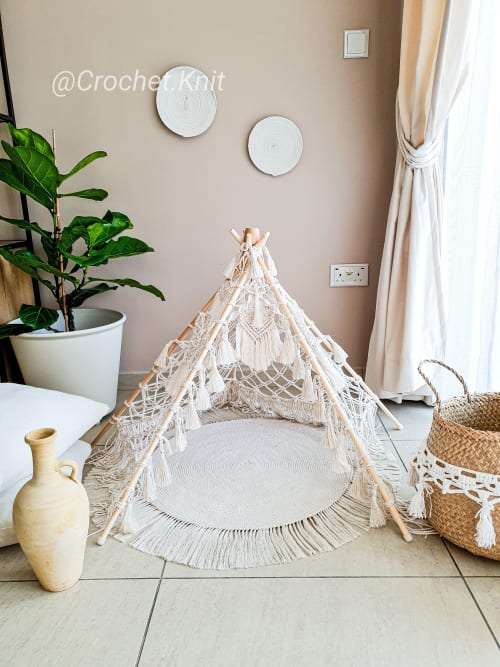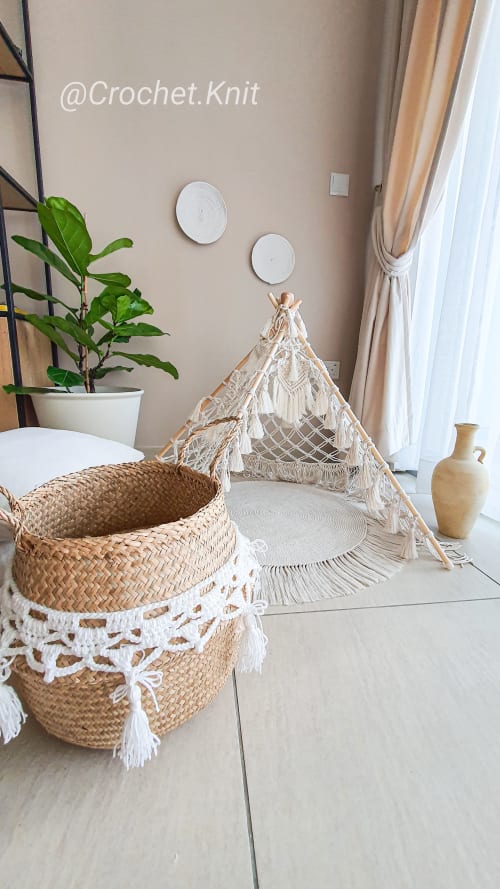 Context & Credits
Item
HandCrafted Macrame TeePee and Rug


+1

HandCrafted Macrame TeePee and Rug
Item Details
This #teeppee is a little beautiful spot for big imagination!
Costum made 5poles #macrameteepee in natural colour is not only for little ones to enjoy their secret meeting and create unforgettable memories, but also absolutely amazing for #photography shoots, #weddingshoot #newbornbabyshoot
Can be done in bigger sizes.
As well the macrame circle under the teepee, can be done in different sizes, and strictly its only for the decorations, as its stretching to sides and I dont advise to use it as everyday rug.