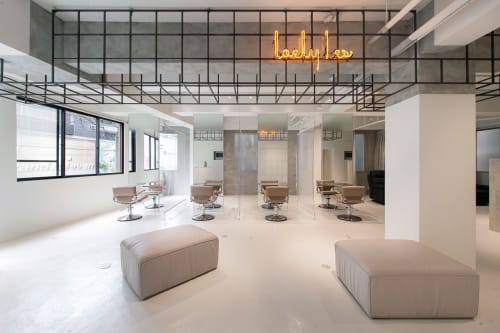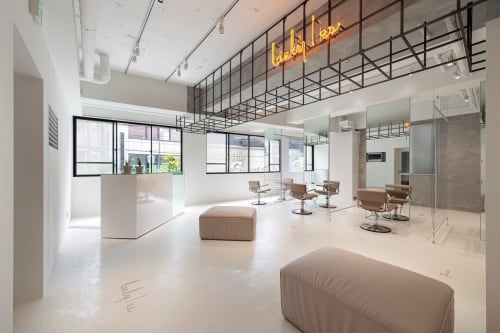 Image credit: Yujiro Hanada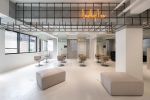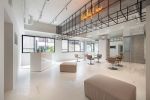 +7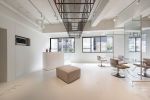 Item Details
"loely / es", a hair salon, is located in Tachikawa city, Tokyo, where many young people such as students and couples live.
This space contains elements of light colors such as beige sofas, brown leather on chairs, and mortar gray on one-point walls are scattered. Then, since combining these elements with the space-based on white, it is designed as a modern soft space.
The further particular point of this interior design is that it has been considered against COVID-19, which has been a global problem.
As of July 2020, coronavirus is still unable to control in Tokyo. In such a situation, the store has been planned to secure a sufficient social distance. For instance, between the chairs, it was considered to install the transparent sheet, as well as the sofa can be moved freely depending on the situation in the store, and the entire store also has large empty spaces. Therefore, it can be said that this minimal design came from today's social issue.