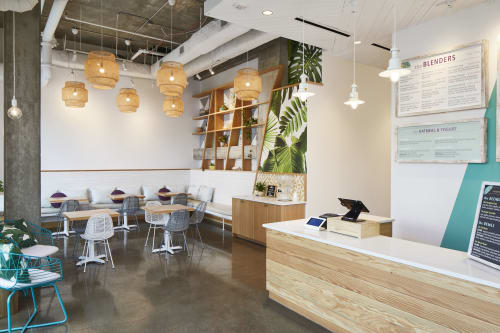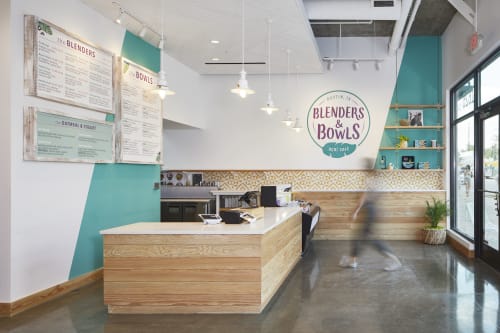 Image credit: Andrea Calo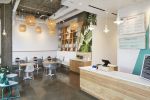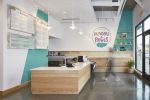 Item Details
The space is in a newly constructed multi-level, mixed use (loft and retail) building on a
popular East Austin street. LSID wanted to merge the clients core values, from California and
Hawaii, into this new industrial space. We topped this combo with their love of tropical vibes to
create a relaxed and bright space. Perfect to re-energize customers while allowing chill time to
savor the fresh food. Custom woodworking details are found throughout the space with
repeated angular lines. The base palette of natural wood and white is complimented by pops of
teal and yellow and bright Flavor Paper tropical palm wallpaper.
Beaux acoustic tiles in teal,
white and gray, add texture to the back of the main angular feature wall shelving. Patterned
concrete tiles provide backsplash to the counter spaces. Brand slogans are cut into table tops
and filled with white resin. Patterned wallpapers are also found in the restrooms. Aloha Austin!