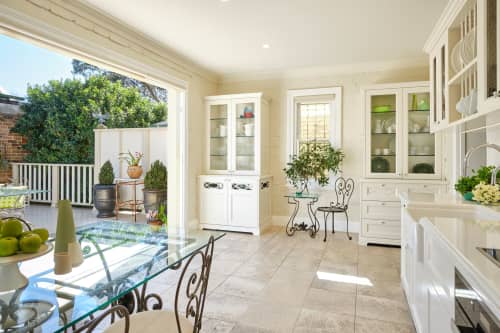 Image credit: David Smyth - Artful Shots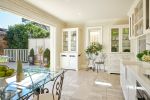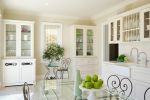 +4
Heritage features and old-world charm permeate this three level 1860's house and were key considerations when selecting the interior paint specification. Not only was it important to honour the traditional architecture and detailing of the home, but the paint scheme also had to complement the lifestyle of its new owners, a pair of medical doctors. Given our clients deal with life and death on most days, Dulux colours were chosen to bring a sense of calm and refinement; a sanctuary from busy working lives.
From the newly designed kitchen, the house opens up onto an alfresco terrace, which incorporates the textured, aged brickwork wall of the neighbouring home, which was once a sausage factory. It was important that the new paint specification adhered to the heritage tradition of the home, and this borrowed landscape.
Many of the original plaster walls were stripped back to expose brickwork and the original sandstone; these standout features steered the selection of the paint colour palette too. It was important that the paint colour had an aged hue, but was still fresh, as this allowed the texture of the bricks to show through which adds a layer of character to the heritage spaces.
Have more questions about this item?