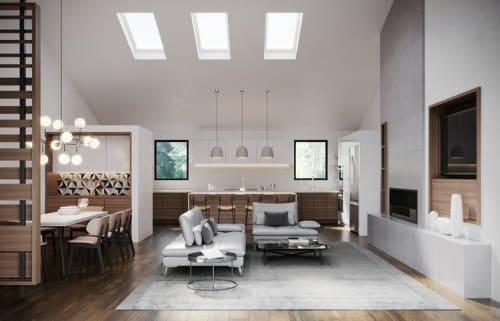 Sunnyvale, CA
This reconfiguration and addition for this simple ranch home transformed it to a spacious, light filled, open plan house with a new cathedral ceiling over the kitchen, living and dining rooms.
An office and family room at the front creates a new focal point and the entrance was moved from the side of the building to the front.
Visiting family has their own apartment accessed from the side but outdoor connections and privacy between units is maintained at the new patio areas.
Send an inquiry to the Creator to buy/commission a piece like this
in
Private Residence
, Sunnyvale, CA