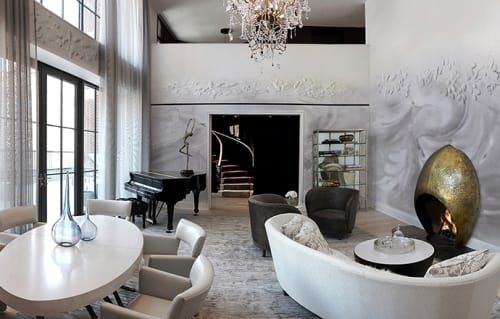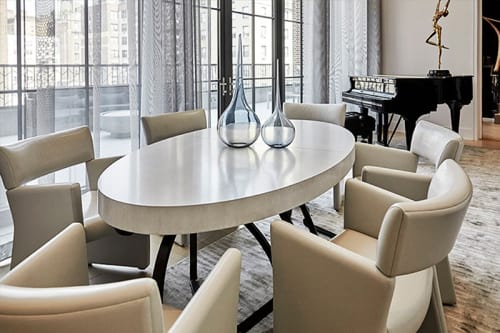 Image credit: Joe Ginsberg Design
Context & Credits
As seen in
Private Residence
, New York, NY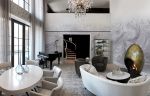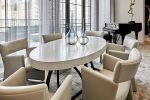 +22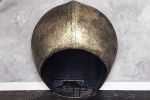 This creator usually responds within 24 hours.
Item Details
An expansive family duplex on the Upper East Side of Manhattan, expertly curated with an artist's eye, creating a luxurious, warm and harmonious, gallery-like environment.
A distinctive, hand-made, artisan interior, filled with custom architectural appointments; each feature crafted to reflect the individual personalities of the family.
Joe Ginsberg's vision was developed to provide a unique level of execution while synchronizing the needs and goals of the client.
The highly lacquered, deep cherry entryway, with its Asian influence and reflective sheen allows for a dramatic welcome. The wide, curvaceous staircase is lit by a custom brass, corkscrew pendant that mimics its contours.
Entering the double-height living room, the crystal and hand-blown glass chandelier takes center stage. A traditional design with a contemporary edge, it features whimsical animals that playfully reveal themselves and can be more closely observed from the second-floor mezzanine.
A cherry blossom motif in a raised plaster relief borders the room, while a smoky frescoed landscape highlights the hammered brass fireplace dome that anchors this airy space. This "hand-forged metals" theme is continued in the bronze spirals of the dining table base, and the cauldron shaped, blackened steel and marble coffee table.
Custom rugs, furnishings, wall coverings, and distinctive murals, along with unique architectural millwork, lighting and audio-visual throughout, consolidate the anthology of design ideas, historical references, cultural influences, ancient trades and cutting edge technology.
Approaching each project as a painter, artisan and sculptor, allows Joe Ginsberg to deliver an aesthetic that is guaranteed to remain timeless in our instant age.