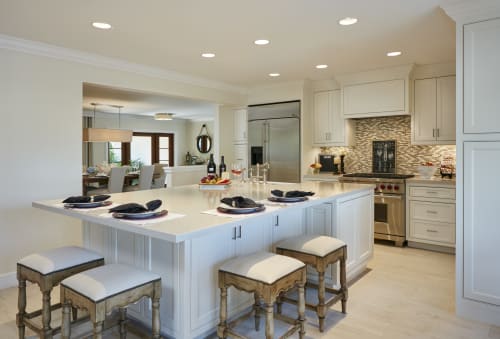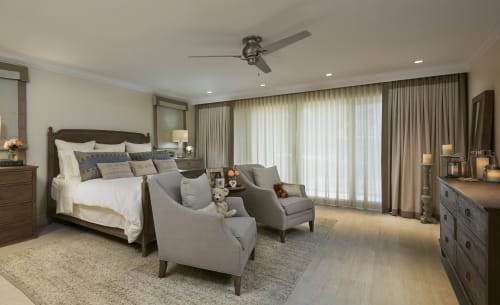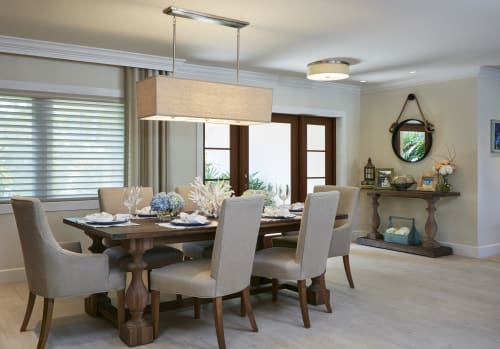 Image credit: Brantley Photography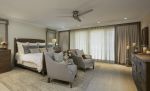 Casual Coastal Home
Our client wanted a relaxing and casual space in which to unwind with his family and enjoy the fishing lifestyle. Located just off the chic shopping district of Las Olas Boulevard, this coastal inspired home uses the natural surroundings and beach vibe to create a balance between the two.
Upon entering, a transitional dining room and adjacent bar welcome you into the space. The natural tones usher in a Zen-like quality. The dining room leads to a full kitchen with breakfast nook and adjacent living room. The spacious kitchen island creates a natural gathering place for guests to enjoy the view of the waterways, while the stunning living room with built-in media center creates the perfect spot to unwind and enjoy a glass of wine.
On the opposite side of the home a large master suite, home office, guest bathroom, and nursery comprise the remainder of the first floor. Warm wood tones are once again brought into the relaxing master bedroom. A coastal-inspired nursery, with its neutral gray tones and nautical décor, is perfect for any future fisherman. The guest bathroom on this wing contains a rich wood vanity with a natural stone tiled shower. The double vanity bathroom has a shower with brilliant three-dimensional stone tile serving as a stunning focal point.