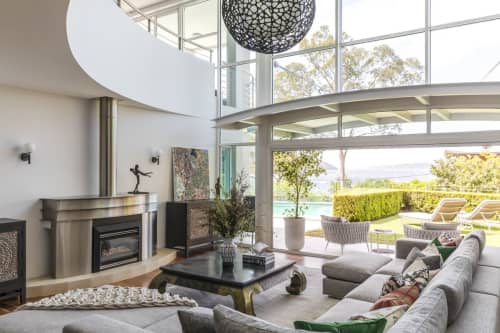 Image credit: Pablo Veiga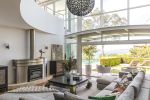 +26

Bayview House - Interior Design
This exciting project was an end-to-end renovation of a stunning luxury home in the seaside location of Bayview on Sydney's Pittwater. We steered away from traditional coastal style or a Hamptons-inspired renovation and instead took cues from 6-star hotels of the world. We remained cognisant the final result had to fit in the relaxed Australian lifestyle but provide a sophisticated landing pad for our well-travelled client, who appreciates luxury and life's finer things.
A key aspect of this project was to work within the architecture of the house with its soaring ceilings, oversized windows, multiple columns and sweeping curves. Our response was to embrace these features and integrate them seamlessly into the design as if they had always been an intended part of it. Materiality and texture were the tools we relied heavily on to achieve this, create the design narrative and forge an emotional connection with its occupants.
The back of the house saw a complete transformation: we redesigned the powder room into a dark, sexy and glamorous guest bathroom and created our client's favourite space, the media room. Here, we built a spectacular 7.5 metre wall with stunning book-matched limestone slabs that houses a large recessed fireplace and displays an oversized state-of-the-art TV. Custom shelving with grille-panelled cabinets for any media storage needs sit on either side of the central panel. Being an open plan family room, adjacent to the kitchen, this space has truly become the heart of the home and one our client never leaves.
This significant renovation and refurbishment project transformed the Bayview house over a concentrated period of 6 months. We are proud to have defined the design direction and project managed the revitalisation of one of Sydney's grand waterfront residences.
Have more questions about this item?