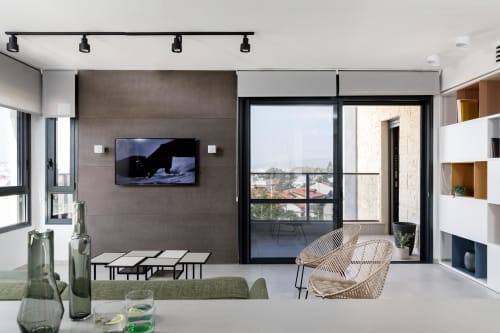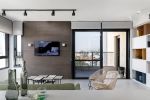 +8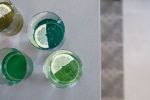 A typical 5-bedroom condo apartment becomes a luxurious 4-room apartment inspired by an urban loft. And that was before you saw the pearl of the apartment, which is actually the view of the sea and Rosh Hanikra.
The client's dream was a rough loft apartment. A search was made for the accuracy of the lofty feeling by combining warm and primitive materials such as marble and concrete in concrete, a kitchen cover made of a tile that resembles a terracotta board or rust.
In the form of my work, I advocate initial planning of furnishing the furniture as a planning base for getting started. While thinking about directions of inspiration and color palette. In this case, I decided to turn the furnishing into favor of this convincing starting point, which is the sea and the view to Rosh Hanikra.
Have more questions about this item?