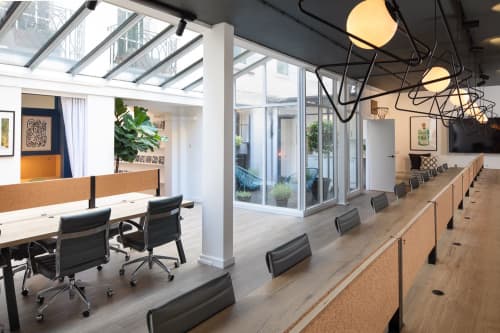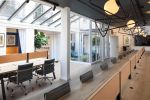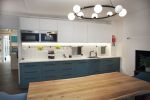 +15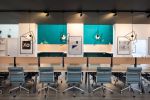 Hunter Healthcare Office Design - Interior Design
Featured In Hunter Healthcare, London, United Kingdom
This 3,000 Sq/ft commercial office space desperately needed a makeover as it had damp carpet, awful lighting, and no personality. We worked over the course of 8 months from design concept to full fit out with the help of our talented carpenter from Hansford Interiors and his team. This was a full on project so we worked with a project manager and all of the lovely trades people to properly execute the design vision.
It now is home to over 35+ employees who get to enjoy the sprawling design. The space includes: a sleeping nook, a quiet booth, a gym, 1.5 kitchens, showers, new bathrooms, mini-bar, meeting + conference rooms, plus built-in wardrobes to tuck the mess away.
Item
Hunter Healthcare Office Design
Have more questions about this item?