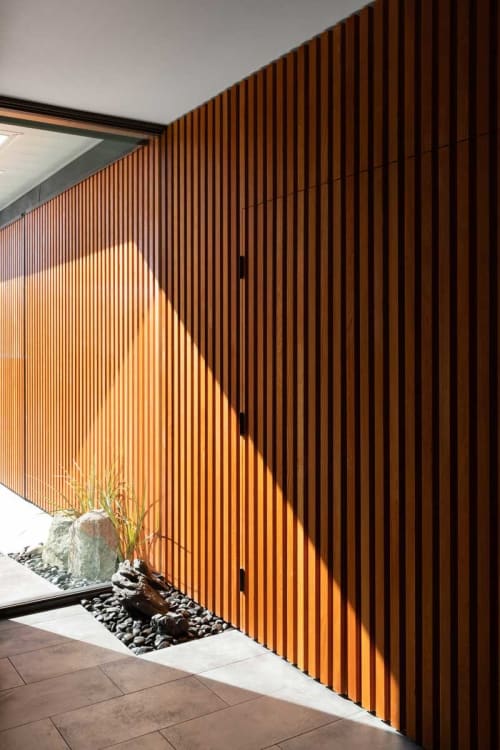 +13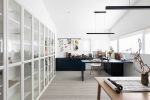 Curio House - Interior Design
Integrating a classical Chinese residential composition with state-of-the-art construction, this design introduce a single-family home of this dualistic style in Richmond, BC. The location is appropriate; with an established East Asian demographic, the residence poetically responds to the cultural intersection of East meeting West.
The layout intentionally alludes to some of the fundamental principles of fengshui and the siheyuan courtyard typology, which carries a history of over 2000 years. Essentially a covered courtyard surrounded by buildings on four sides, the building borrows from this traditional hierarchy in the layering of spaces; a guest is received at the south end where the foyer is separated from the living space, and invited northwards should they share enough intimacy. Further north constitutes private space reserved for the head of the household.
The design sought to connect the central space with the outdoors, by opting for double height NLT (nail-laminated-timber) ceilings, automated clerestory windows, and French doors looking out to the garden at the back. The rock garden and cedar wood cladding that greets one at the entry flows from outside to inside. The private wings are differentiated in its volume by alternate cladding that transition seamlessly past insulated glazing systems.
The single level, zero-barrier layout is driven by the client's desire for a home
where they can age in place; the home is fully accessible and incorporates custom components such as a height-adjustable motorized island and zero-threshold shower. Other custom elements that were inspired by the client's heritage include a family banquet table with flush inlaid Lazy Susan, and a sleek curio made of steel and oak.
Concealed by full height Douglas-fir cladding that runs uninterrupted into the foyer, the door forms a second facade that subtly invites one to satisfy their curiosity of what lies within.
Have more questions about this item?