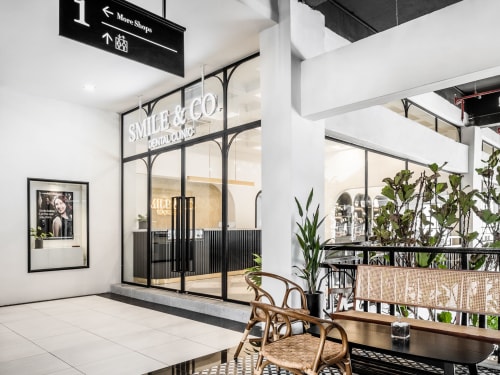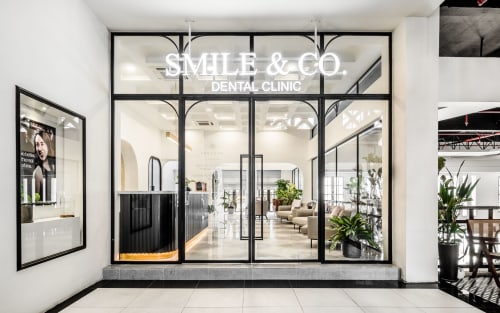 Context & Credits
Item
Smile & Co. Dental Clinic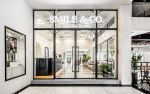 +20

Smile & Co. Dental Clinic
Item Details
The challenge:
Smile & Co. is an upscale dental clinic which aims to make every visit a special experience for their customers. How do we challenge the way a conventional dental clinic look & feel?
The Ground Up Solution:
We wanted to redefine the notion of healthcare design and brought forth a sense of luxury and wonder that greets customers from the minute they arrive. Curved black steel elements, inspired by the profile of a healthy tooth, adorned the main entry way and all doors that lent a sense of sophistication and grandeur.
Any feeling of dread would dissipate the minute one steps into what looks like a boutique hotel lobby, with its decorative ceiling, marble flooring and sleek reception counter. Customers would wait by the lounge inspired by a neoclassic reading room or they could wander the hallways decorated with art, or freshen up at a spa-esque sink corner.
We intended for all dental surgery rooms to be bathed in sunlight and accompanied by views of the surrounding nature and plenty of fresh air – a far cry from the conventional dentists we are used to. Overall we wanted to create a calming setting by introducing warm decorative lighting, playful displays of the dentist's personal art pieces and curved elements to soften the space as seen in the joinery and steel works.
Further steps were taken to ensure the surgery room designs compliment the specialized equipment and technical requirements, all while flawlessly complying with the regulations of the Ministry of Health! We're proud to proclaim that this will be a dental visit you would truly look forward to.
Type: Commercial
Area: 2,650 sqft