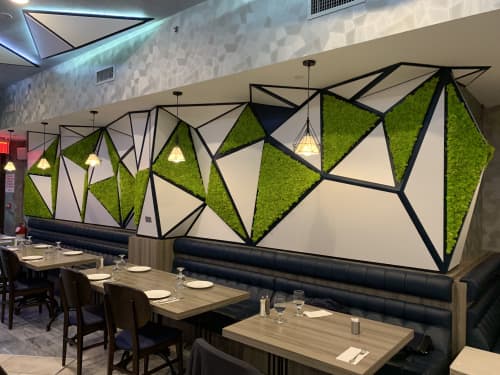 Stabilized lichen on a triangular structure in New York, USA - Interior Design
Featured In New York, NY
Greenmood made this project using one of our 15 available colours of lichen for this project in a restaurant in New York. The project was fully custom made and do not require any maintenance.
Item
Stabilized lichen on a triangular structure in New York, USA
As seen in
New York
, New York, NY
Have more questions about this item?