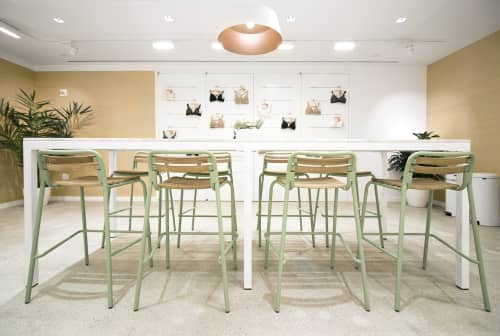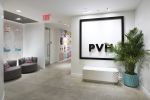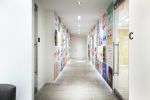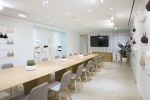 +1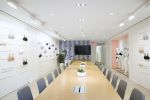 PVH Showroom - Interior Design
Featured In PVH Corp., New York, NY
The home of Warner and Olga intimates, we wanted to make sure that the showroom spaces had plenty of white display areas so that product could pop and be the star. We complimented these clean spaces with light woods, soft colors and modern decor.
For the entry area, we created a custom illuminated translucent bust display with swivel barrel chairs and Missoni pillows that pick up on the colors of the custom instagram mural wall in the hallway beyond.
Have more questions about this item?