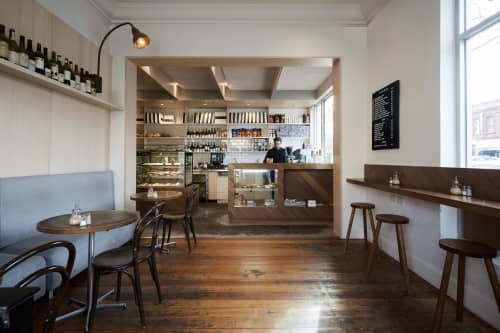 Image credit: Willem-Dirk du Toit @willem_dirk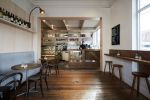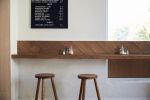 +2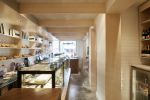 Depot De Pain - Interior Design
Featured In Depot De Pain, Carlton North, Australia
Foomann second depot de pain is on a corner site in Rathdowne Village, Carlton North, and has been operating since 2010 and ageing well. The building was uninhabited with a long abandoned and poor quality renovation needing to be undone. The design has a relationship with our first depot de pain, but is a contextual solution. The cafe has three indoor seating areas, a courtyard and cellar with the retail zone creating a bridge between spaces. Each room has it's own feel and quality using a palette of materials that subtly shifts. The bread display was inspired by shelving found in the neighboring library with feature lighting sourced vintage. The continuous 45-degree detail on the oak joinery is something the joiners are very proud of.
Builder: Good Constructions
Photos: Willem-Dirk du Toit
Have more questions about this item?