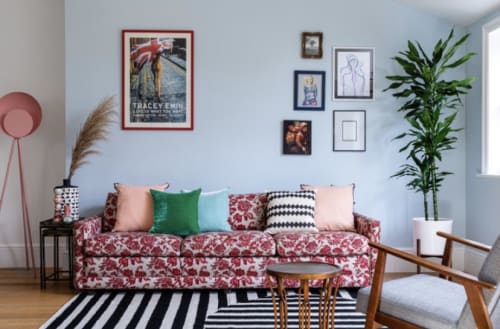 Image credit: Anna Yanovski
Context & Credits
Item
The Harpenden Project
As seen in
Private Residence
, London, United Kingdom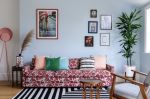 +11

Item Details
The open plan space in the Harpenden Project needed to be zoned into practical areas in order for the space to function according to the family's needs.
A tired pine kitchen was transformed with a lick of gorgeous blue paint. Red and white Chevron tiles were used on the floor adding drama and personality. A dining area, lounge and playroom were created using the blue tones throughout to give a sense of harmony and continuity.
Finally pops of red and yellow were injected into the scheme to create a fun, happy family space.