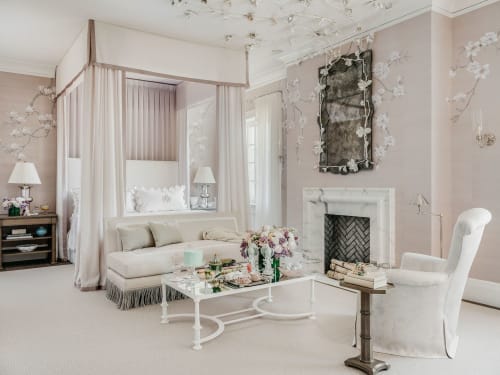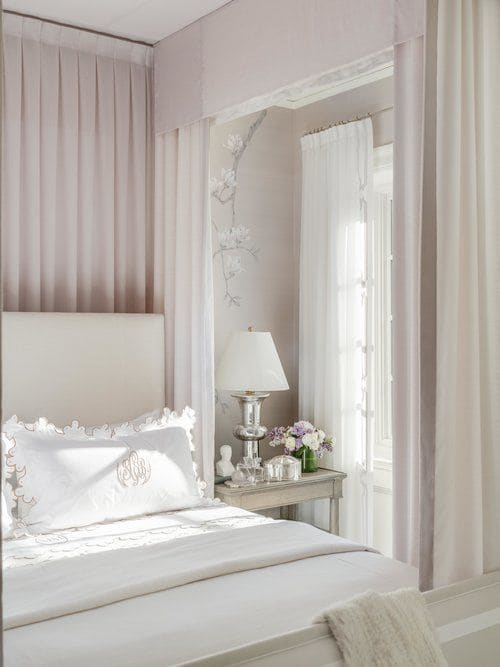 Image credit: Christopher Stark

+7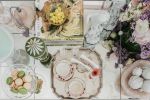 Item Details
2019 SAN FRANCISCO DECORATORS SHOWCASE
THE QUEEN'S BEDROOM BY DINA BANDMAN INTERIORS
An ode to the famous Queen that once resided in Le Petit Trianon, "Marie's Magnolias" is conceived as a majestic master bedroom fit for royalty. Feminine and fanciful in its design, this space is imagined as Marie Antoinette's own private quarters - a place where the Queen routinely sought refuge from palace intrigue - or perhaps merely created more?
Visitors to this room are invited to experience an exquisite magnolia garden that lies within. A delicate plaster treatment of white magnolia branches trails across the pale laquered ceiling, and the luxurious DeGournay wallpaper featuring lilac magnolias on a silk mauve background has been customized so that its branches descend down the walls instead of up.
No bedroom for the Queen would be complete without a fainting sofa and seating area for those who are permitted to grace her inner sanctuary. The Queen's four-poster bed features whispery lightweight valances and the window treatments feature a refined wool fabric with a hand- embroidered finish. The fireplace features a hand-painted marble treatment by Caroline Lizarraga. Hung about the fireplace is a custom mirror, framed by the same delicate plaster magnolia branches seen across the ceiling.
Although this room is an ode to a famously extravagant Queen, it's designed to feel soft, ethereal and graceful in tone with a fresh take on tradition with meticulous attention to detail, scale and proportions. We'd like to think Marie would have no issue eating her cake in this room, surrounded by enduring luxury and the very finest in royal comforts.