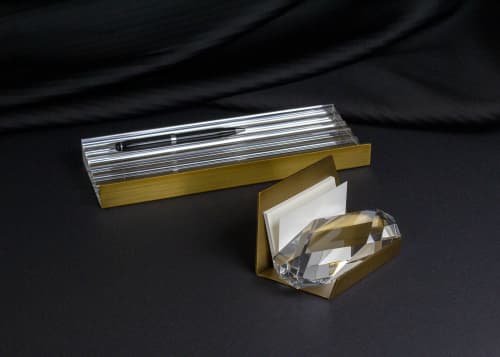 Desk Partner - Interior Design
The DESK PARTNER is a collection of stationery including a tray, a business card holder and a bookend. The metal is folded into a space to host the crystal. The metal texture and crystal refraction create a highlight moment for the desk work environment.
Have more questions about this item?