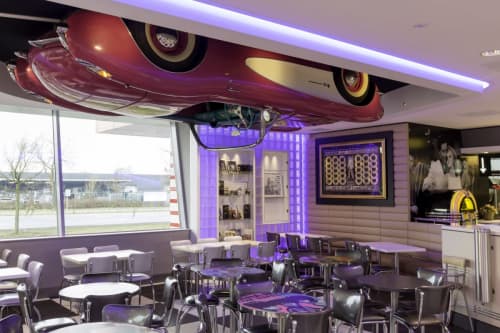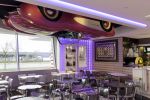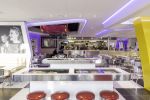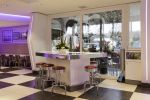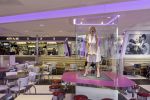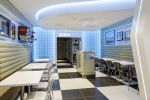 +9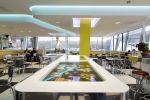 Restaurant McDonald 's Best - Interior Design
Featured In McDonald's, Best, Netherlands
Design and realization of the McDonald 's Best restaurant. We have set up a number of restaurants for McDonald's in the Netherlands. Including that in Best, completely in the 1950s Rock & Roll translated into the present. The level of finishing of the interior elements and design is of such a high level that they are mentioned in a detailed description. Everything has to do with the efficiency and durability of the interior. In addition, the experience is of vital importance and the target group must be addressed. But then again the vandal-proof translation of the whole comes around. Just as important. In short, a very specialized and complex design.
Item
Restaurant McDonald 's Best
Have more questions about this item?