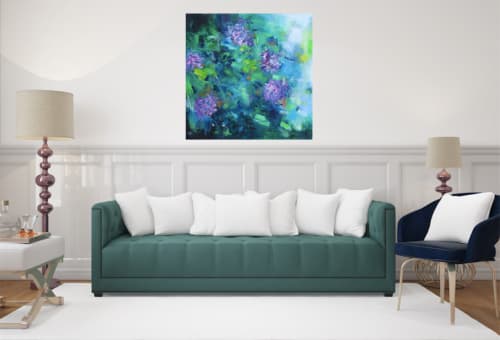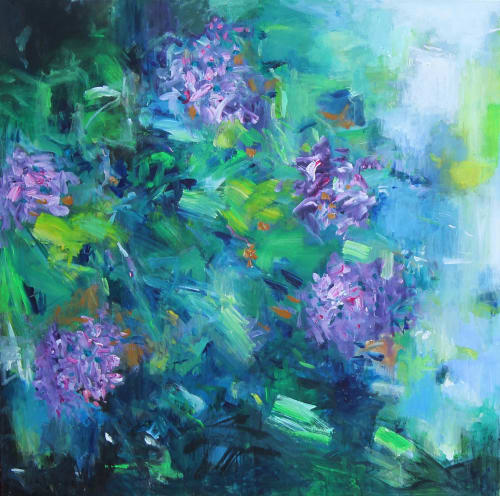 +8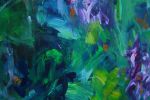 Price does not include shipping costs. The painting is unframed and ready to hang. Comes with an certificate of authenticity. Worldwide shipping available.
One of a Kind item
Shipping: US$190 shipping in the US, ask the creator about international shipping.
DHL 5-10 business days.
Product is in stock now
Item Details
This is a lage statement square botanical piece of art. It is an semi-abstract painting of hydrangea blossoms as the artsist has these flowers in her garden. The painting is full of movement and that makes it energetic and dynamic. It is painted in a loose and gestural way, in an impressionistic way. The brushstrokes are bold. The dark background gives depth to the painting, it makes the blossoms pop. Blossoms and greens are painted at left side and the middle of the canvas. The right side however is painted in light hues, with soft greens and blues. It gives the painting 'air'. It is a joyful and happy painting, bringing nature into every room.
Sides are painted are part of the painting. This painting is ready to hang. Comes with a certificate of authenticity. Signed on the back, at request at the front. A video is to be seen at youtube, https://www.youtube.com/watch?v=5iZeKsVkEq0