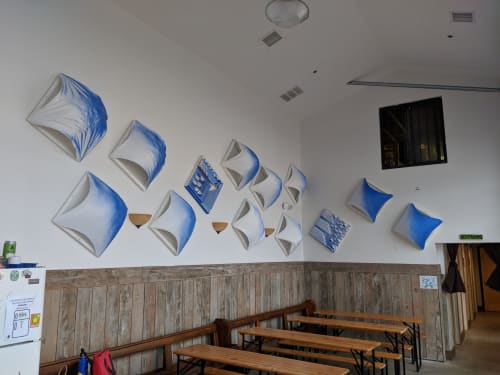 Image credit: R. R. Concepcion
These concrete shell forms are inspired by the Swiss architect Heinz Eisler, famous for his concrete shell domes. I had been offered a solo show at Turtle Swamp Brewery, I couldn't resist the opportunity to create a site specific sculpture installation that celebrated the light of the floor to ceiling windows. The Blue & White Wall Sails transformed the space for a month before they were deinstalled, and the pieces distributed in small groups to a few local collectors.
Have more questions about this item?