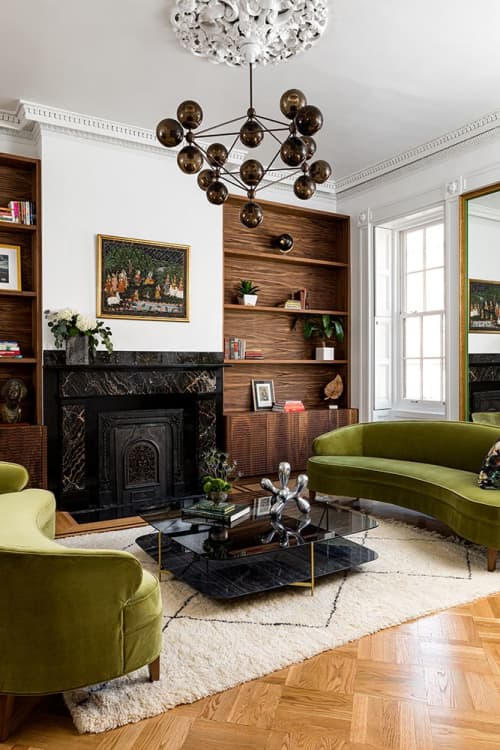 +6

Jersey City Brownstone - Interior Design
Jersey City is no longer a world away from NYC. I'm seeing more and more clients make the move across the Hudson to stretch their budgets, livable square footage and privacy. The Brownstones in Jersey City possess the same character and architectural detail as those in Brooklyn and Manhattan and are really so exciting to update and modernize! Here I've helped my client brighten up this beauty by adding warmth, color and texture. I kept the architectural details intact and juxtaposed the old and new.
Item
Jersey City Brownstone
Have more questions about this item?