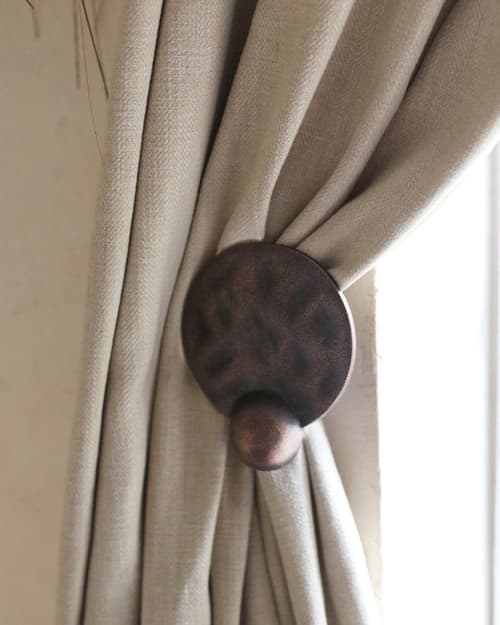 +3

This Curtain Tie Hook or Brass Wall hook is made of high-quality material, durable and functional. It looks awesome and gives your living room a sense of art. With the chic design and different color options, it is a perfect choice to decorate your window curtain in a new and fresh way. You can mount it in closets, garages, utility rooms, bathrooms, and kitchen and anywhere you can think of to organize household essentials. Its thoughtful design and beautiful detail is best for coat or towel hanger in your bathroom or corridor. You can also use it as the cabinet knobs to pull the drawer or cabins.
Dimension: 10.5 x 8.5 Inches/4 cm
Projection: 4.15 x 3.35 Inches/1.6 cm
Package Includes: Screw for Cabinet M5 X 25MM (1-Pcs) and Dowel Screw for Wall M5 X 50 MM (1-Pcs)
Shipping: DHL 4-10 days
Free Shipping in the US, ask the creator about international shipping.
Estimated Arrival: September 29, 2021
Have more questions about this item?