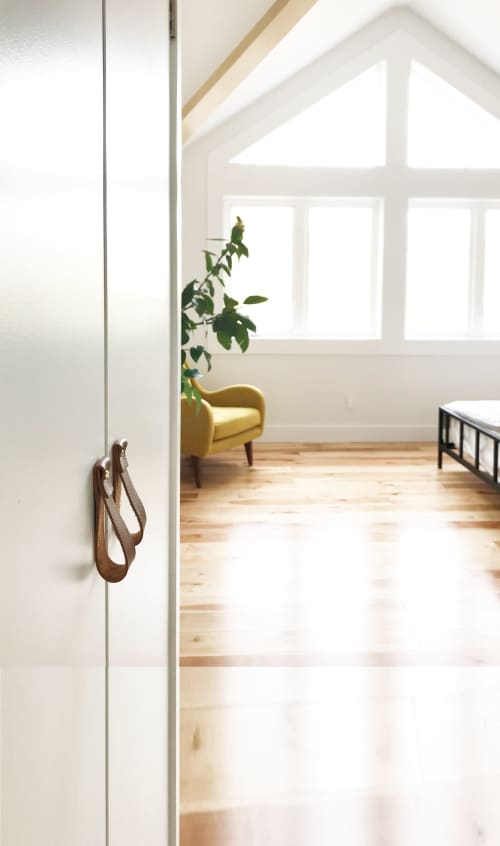 +2

Custom options available, ask the creator for customization.
Leather closet pulls are a great way to add needed leverage to your hard-to-open closet doors. Perfect for bedroom closets, kitchen cupboards, pantries etc.
SIZE & DETAILS
Includes one (1) drawer pull, parts for assembly and instructions;
Leather width: 1 inch
Total length: leather from top to bottom measures 4.75 inches long
Loop hole length: from screw head to bottom of loop 4.25 inches
Parts for assembly include:
2 inch long brass bolt, washer & nut (silver available upon request)
Illustrated instructions
Have more questions about this item?