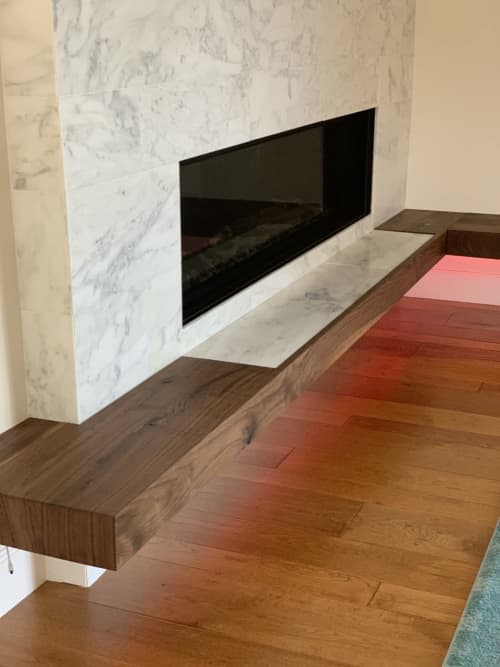 Fireplace Bench - Furniture
Price from $4,000 to $6,000$4,000-$6,000
Floating Walnut bench with a Marble inlay & LED backlighting - The bench is built around 2" steel square stock that is bolted to the studs. The LED lighting is a high output "neon" LED with multiple colors and options.
The bench is made from 1" hand selected Walnut, with mitered waterfall edges, slip tenons for structural integrity and finished with Rubio Monocoat Pure.
Structural work is required for this type of piece. Structural work must be bid and completed by a licensed contractor.
As seen in
Private Residence
, San Jose, CA
Have more questions about this item?