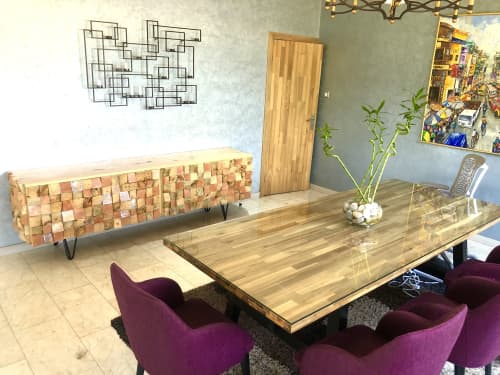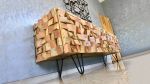 WOOD MOSAIC CHINA CONSOLE - Furniture
The first piece that was done in this style_wood mosaic, was an 8x4foot wall piece. After that, it sparked some creativity and we have since then crafted accent walls and planters in similar style. Our latest version is this China Console, which was actually inspired by the client who ordered it. He wanted a functional piece that also sat pretty in his dinning area, a conversation starter that also had similar design language as his dinning table.
Have more questions about this item?