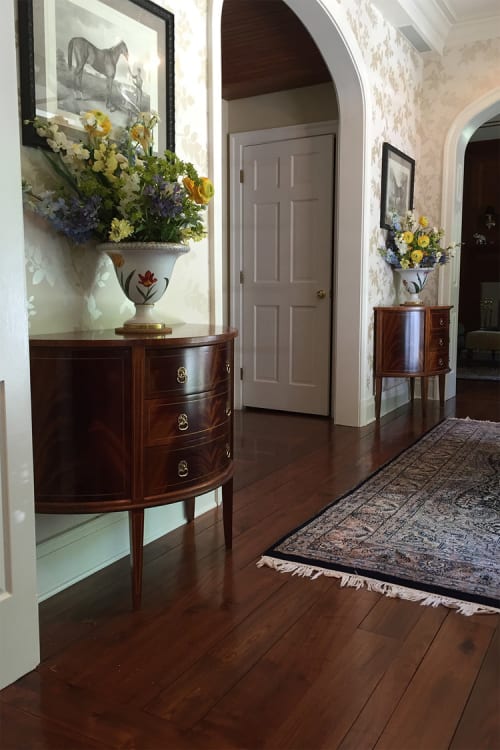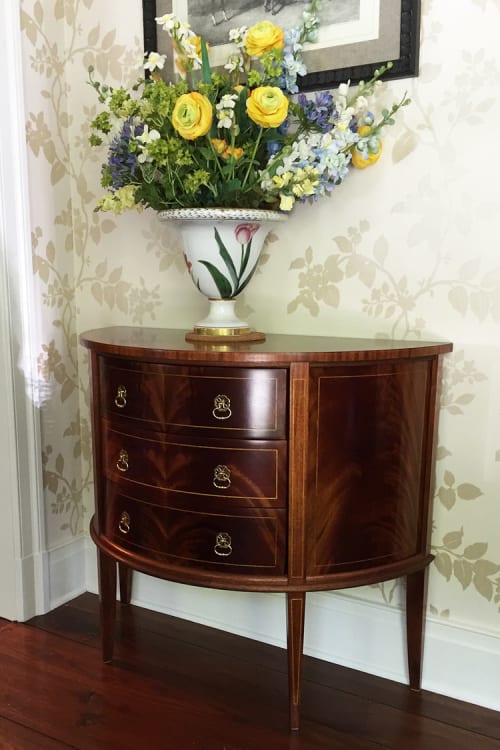 Context & Credits
Item
Mahogany Demilune Chest
As seen in
Private Residence
, Middleburg, VA


This creator usually responds within 24 hours.
Item Details
This pair of 3-drawer demilune chests was made for clients of Lifestyle Interiors, a local interior designer. Demilune is a word of French origin, and means half-moon. The half-moon curved shape of these chests was an excellent design choice for the foyer of the Middleburg, VA home where they reside.
The star of these chests is pie-matched mahogany crotch grain, which is the grain pattern found in the trunk of a tree as it branches in two. The inlay work is done in satinwood, and adhered traditionally using hide glue. The drawer pulls are brass, from White Chapel Hardware, LTD.