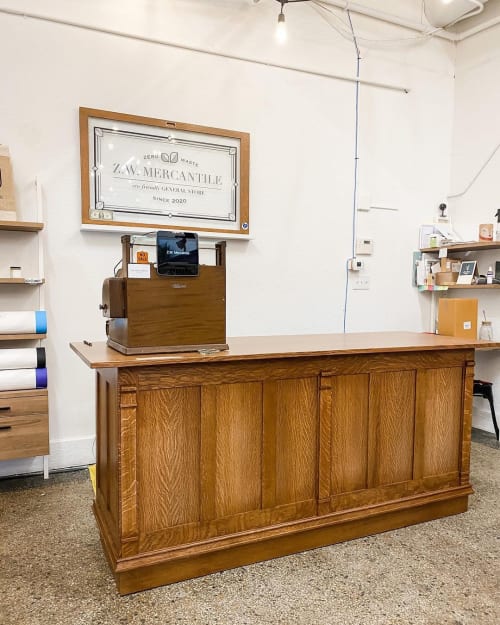 Image credit: Z.W. Mercantile


+1

Custom PoInt of Sale counter
One of a Kind item
Inquire about Comissioning a Custom piece
Custom PoInt of Sale counter for great store in Ames Iowa in the Historic Sheldon Munn building.
Quarter sawn white oak with oak veneer plywood panels. Water-based poly 2k finish for years of durability.
Details were inspired by the cool apothecary cabinets in the store.
Have more questions about this item?