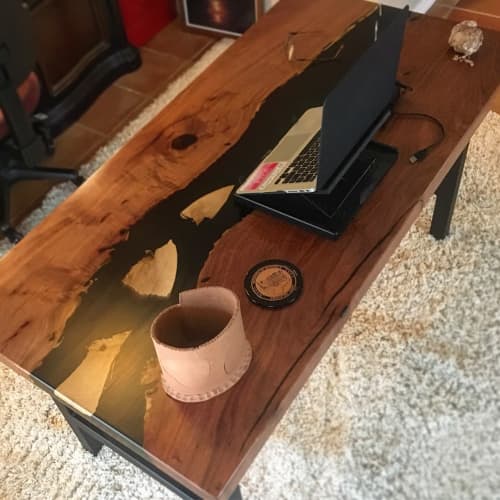 Mesquite Aits Desk - Furniture
Custom epoxy river table made from Texas Mesquite. This piece sits in a client's new home office (which includes a large Mesquite on the new property) and features native Texas Live Oak "islands" from client's former property (tying in their former residence with their new one) sitting in a black resin river. Black powdercoated, H-frame bases provide the sturdy foundation for this solid conversation piece.
Have more questions about this item?