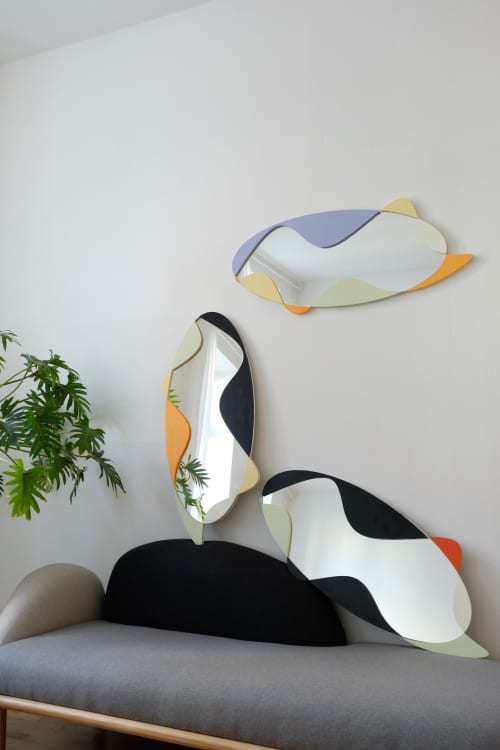 Image credit: WeraJane Design



Wave Mirror Pastell - Decorative Objects
Creator not accepting inquiries
The Wave objects collection comprises decorative, functional mirrors that add dimension and texture to any space. The unique designs of some of the pieces make them appear to be three-dimensional, but all the mirrors are flat.
Hang it in your entrance hall to surprise and delight guests. Place it in your living room as a statement piece.
The Wave Mirror is made in Leipzig with local artisans. Designed to be hung vertically or horizontally, it can live in any room of your house.
90cm height
40cm width