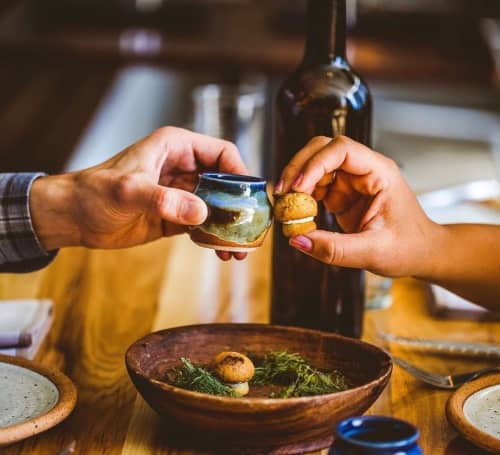 Image credit: Richard Casteel


Small Cup (Toothpick Holder – Earth and Sky)
Creator not accepting inquiries
From toothpicks to sauce dips we love seeing Sunset Canyon Pottery in the wild. Lovely photograph by Richard Casteel.
No cheese and olive plate is complete without toothpicks. Place a bundle in this attractive little vessel and set it down near the appetizers for your guests to enjoy.
Handmade Stoneware
Approx. 2″ x 2″ x 2.5″
Due to the handmade nature of our products, small variations in shape, size, color, and pattern will occur.
Dishwasher Safe