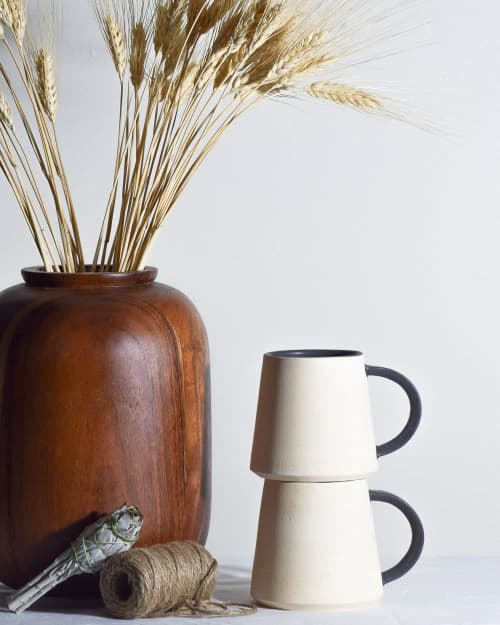 Image credit: Stone + Sparrow
Custom options available, ask the creator for customization.
Simple cream A-line mug with a graphite D-grip handle.
Each piece is approximately 4" tall and 3" wide; 12 fluid oz.
High fire to cone 6 kiln.Food, oven and microwave safe. Hand wash recommend but not required.
All products are handmade and therefore may vary slightly in color or size
Have more questions about this item?