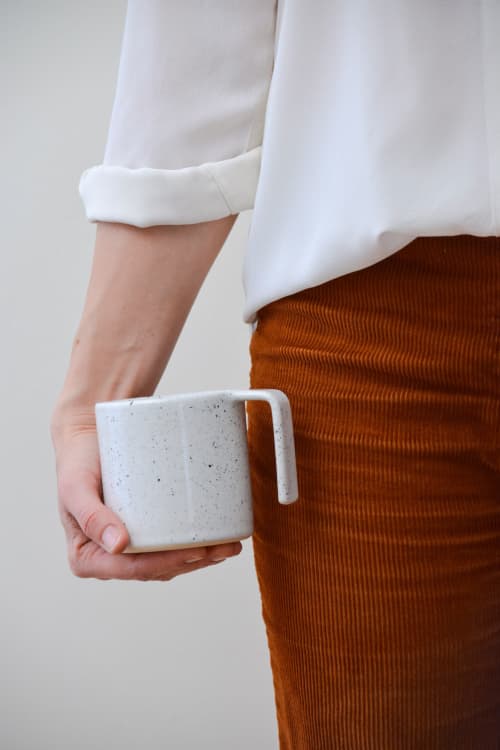 Image credit: Stone + Sparrow

+2

Speckled L-Grip Mugs - Cups
Custom options available, ask the creator for customization.
White stoneware mug with a white speckled milk glaze.
Black & white speckled mug with a cozy L-shape grip. Glossier than our last version - but still just as cool.
Each piece is approximately 4" tall and 3" wide; 10-12 fluid oz.
High fire to cone 10 in a gas kiln.Food, oven and microwave safe. Hand wash recommend but not required.
Have more questions about this item?