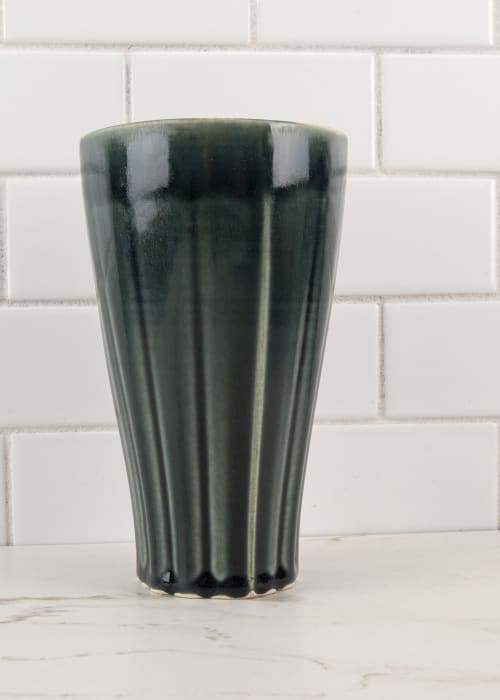 +1

Draped Pint Glass with Nightfall Grey Glaze
One of a Kind item
Inquire about Comissioning a Custom piece
The basis of the design of this pint glass is a manipulation/representation of an ogee arch design often found in Spanish architecture. The extrusion of the 2d design into a 3d form creates the flowing figure of this object.
It holds one pint of beer.
Have more questions about this item?