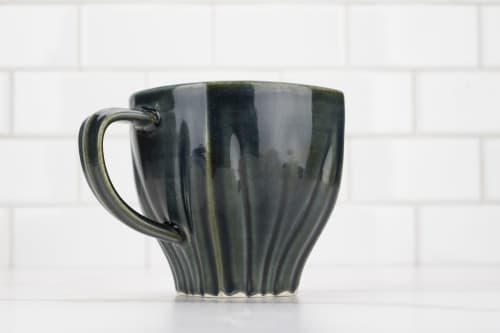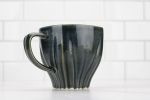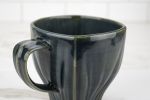 +1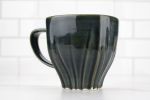 Draped Coffee Cup with Glossy Nightfall Grey Glaze - 006
A handmade coffee mug utilizing multiple processes to achieve the end result. A two dimensional pattern inspired by an architectural form has been extruded into a three dimensional cup. From there, the object is 3d printed. It then goes through a series of steps including sanding and painting, plaster mold making, slipcasting, bisque firing, and finally glaze firing to reach the final product.
The cup holds around 12 oz of liquid. It is approximately 95mm tall by 95mm wide (not including the handle).
Shipping: USPS 7-10 days
$12 Shipping in the US, ask the creator about international shipping.
Estimated Arrival: August 21, 2021
Have more questions about this item?